EMODnet physics data portal is constantly adding new features. The new wind product will interest a wide range of users, from shipping companies, fisheries and wind power industry to scientists and modellers. Features available include:
A wind rose showing wind direction for last 60 days;
Hourly strength of the wind speed for the past 24 hours; and
Graphs showing hourly, maximum and avarage wind speed.
Each graph is available for printing as well as download in picture formats (JPEG, PDF, PNG and SVG).
EuroGOOS, through its ROOSes and Task Teams, contributes strongly to unlocking the data flows from national and regional repositories. The new wind product is available thanks to a large number of European fixed platforms.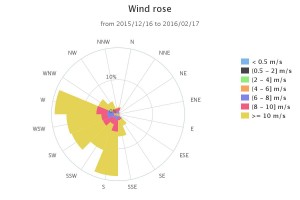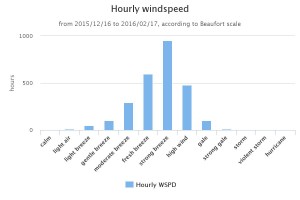 The post EMODnet ready to attract new users appeared first on EuroGOOS.