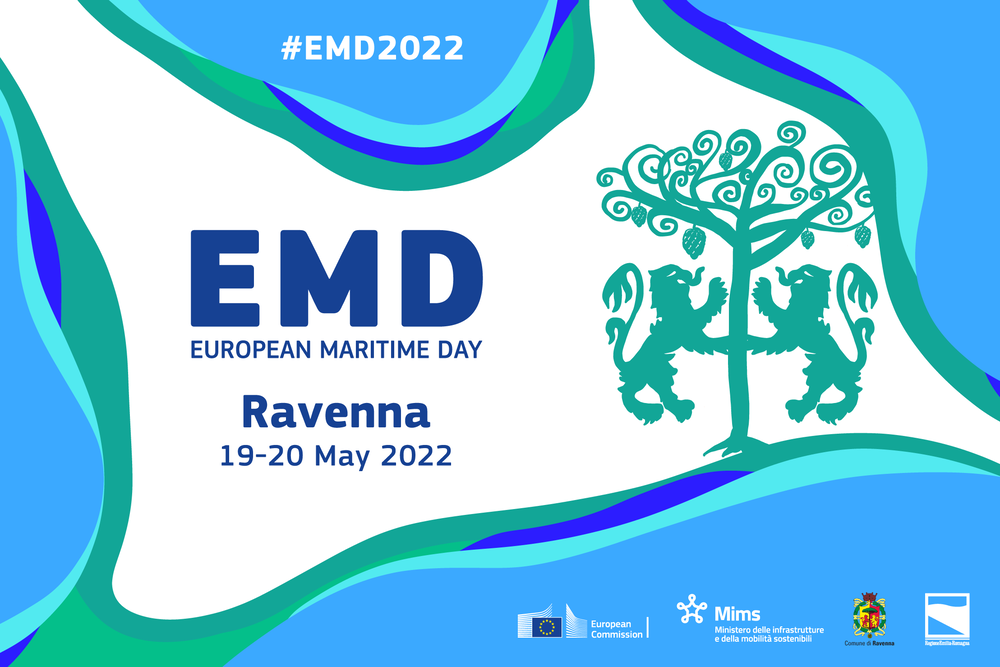 Join us for two stakeholder workshops at the European Maritime Day (EMD) conference (19-20 May 2022, Ravenna), co-organized by the EuroGOOS Office! EMD is the annual two-day event organized by the European Commission during which Europe's maritime community meet to network, discuss, and outline joint action on maritime affairs. This year's main theme is 'Sustainable blue economy for green recovery'.
On 19 May, join us for the EuroSea-EMODnet-Blue-Cloud workshop titled Ocean observations, marine data & services for the European Green Deal. This workshop will bring together invited experts and audience to look ahead at the opportunities, gaps, and priorities to reach the European Green Deal objectives. With the EuroSea project, we will flag the priorities released in a joint policy brief with other EU projects NAUTILOS, EuroFleets+, iAtlantic, ODYSSEA, and AtlantECO.
On 20 May, we are at the EU4Ocean Summit with the EuroGOOS-UNESCO workshop titled The cities we need for the ocean we want. The event will discuss tangible actions on making European cities more environmentally friendly and the citizens more ocean literate. At this workshop, the EuroGOOS Ocean Decade project Scientists for Ocean Literacy will be launched.
Register before 12 May 2022 to participate and click here to discover more information. The EMD and all its workshops are open for hybrid participation. 
The post EuroGOOS co-organizes events at EMD 2022 on ocean services for European Green Deal & on Ocean Literacy appeared first on EuroGOOS.