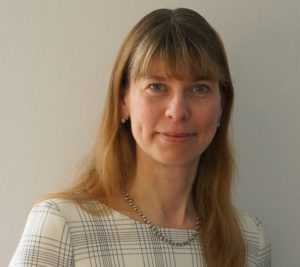 Dr. Inga Lips has joined EuroGOOS as new Secretary General. Dr. Lips has 24-year experience in marine science managing national and international programmes and activities. Before joining EuroGOOS, Inga worked at the Tallinn University of Technology where she established and led the marine ecology lab and initiated several new study fields, among others on microplastics and plankton genomics. She also innovatively combined biological and physical oceanography, integrating traditional ship-based measurements and laboratory analysis with autonomous measuring and sampling platforms.
As the EuroGOOS community of members, regions (ROOS), task teams and working groups, extend their warm welcome to Dr. Lips, we note that this is the first woman at the head of the EuroGOOS office in its 26 years of history.
We thank Dr. Glenn Nolan who has been holding this position since 2015. Glenn has expanded our membership, advanced the strategy, and helped transform EuroGOOS into a more impactful association, responding to the needs of policy and stakeholders. We wish Glenn best of luck in the continuation of his career at the Irish Marine Institute.
The post EuroGOOS welcomes new Secretary General Dr. Inga Lips appeared first on EuroGOOS.